Do good, better.
Dec 12
Seed smashes fundraising target for Ecuador's Rainforest
More great news at the Do Goodery…
The Help the locals protect Los Cedros campaign has smashed its fundraising target.
Deep Ecologist and legendary activist John Seed, launched an urgent fundraising campaign to help his old friend Jose DeCoux mobilise local activists and conservationists to respond to land invasions and illegal logging in Ecuador. Jose needed to match a $2,500 grant to get much needed resources on the ground.  Within a few weeks John's campaign had delivered that and some, bringing in close to $4,000AUD. 
That money will now cover the costs of activists and conservationists, risking their lives on the ground, to report and put a halt to the illegal logging of protected tropical and cloud forest in Ecuador.
We asked John what he thought about his Do Gooder experience …
"Do Gooder was really helpful in assisting us to construct our site and in helping us to reach out. I think it's a great site for campaigns, especially Australian ones and I can recommend it highly."
Thanks John. For the Earth!
Do you need money to kickstart your campaign?
Do Gooder is perfect for setting up a quick fundraising campaign for your charity or NGO.
Take the Do Gooder tour and start raising money now.
Dec 05
Buy this man a beer!
.. he's just helped raise the cultural bar in South Australia!
The South Australian parliament announced late last week that it will introduce major reforms to the state's liquor licensing laws in response to community pressure spearheaded by the latest Raise the Bar campaign. Bar raiser, musician and tireless campaigner for a healthier night culture which supports live entertainment and good times, Mr John Wardle, took the campaign on with Ianto Ware (formerly of Renew Adelaide). 
John launched a Do Gooder campaign site the night before he was due in South Australia for high level talks with government officials.
"It was great to know the firepower of Do Gooder was available as i walked into that meeting. The power brokers knew what we'd been able to do in NSW with the first Raise the Bar campaign and to then be able to quickly bring that into play for the South Australian community using Do Gooder proved effective within days, as the engagement with the parliament on liquor reform took off." - John Wardle.
In just a few months and over 1,800 emails of support later the writing as on the wall for South Australia to join Sydney and Melbourne in a renaissance of small bars, live music, and culture.
There's a reason why a national "Buy John Wardle a Beer Day"  was recently proposed!  
Do you need to respond to events in real-time?
A Do Gooder campaign can be launched in 10 minutes. With a 30 day FREE trial and hot swappable action tools its the fastest fully featured platform around.
Take the Do Gooder tour and get your campaign out. Fast.
Sep 20
Take the power back!
Choice, the people's consumer watchdog, is telling Aussie energy ministers to get serious about fixing the legislation driving our extreme energy price rises.
They're cleverly using Do Gooder's nifty custom data-set tool to help supporters target their respective state or territory's Energy Minister. Take a look.
And they're the first Do Gooder campaigners to integrate Do Gooder into their own site. It works really well.
They only launched a few days ago and already have 700+ supporters!
Lend your voice to their campaign.
And good luck to Choice!
Do you want to campaign like a pro?

Do Gooder is packed with powerful campaign action tools like the custom data-set tool choice.com.au are using. Take the tour and start doing good, better.
Aug 30
One giant leap for recycling
Used with permission of Tim Silverwood - take3.org.au
More good news! Do Gooder has just helped push Australia's state and federal environment ministers to take a big step towards a National Container Deposit Scheme (CDS).
The proposed scheme for 10 cent refunds on bottles and cans will go a long way to increasing recycling and reducing litter, helping to save the billions of bottles and cans currently being landfilled every year.
Over 1,600  'bloody do-gooders' sent email to their local MPs through the Say Yes to the Cash for Containers Deposit Scheme campaign, before the ministers met in Canberra last week to thrash it out. 
It's been a long campaign with a lot of hard work and many great actions leading up to the vote. So the barrage of emails in the final weeks was just what was needed to help push the ministers to vote for a Decision RIS (Regulation Impact Statement) and finally begin to seriously look at implementing a much needed national container deposits system.
Winning Do Gooder campaigner, Candice Landsman, set up her campaign site only two weeks before the big pow-wow on behalf of the Boomerang Alliance, a collection of environmental groups, lobbying for a CDS.
"The Boomerang Alliance were calling for people to reach out to their local politicians and I knew that Do Gooder had the capability to reach them. 
"We didn't have much time, we had two weeks to make a real impact and get the message out there before the ministers met.
"Do Gooder let us focus the campaign and gave us real momentum and spread the message fast through social media."
… It's stories like this that make us love Do Gooder!
Could Do Gooder get your issue over the line?
If you have a burning issue, take the tour and start doing good, better.
May 30
It's Do Gooder to the rescue for Fair Calls for All
Do Gooder and Number Woman have successfully combined their super-powers to make mobile phone calls to essential services in Australia affordable for the people who most need them.
So what's the issue?

Calling essential services such as charity helplines, Centrelink, legal, medical and banking services shouldn't cost a lot, but calling 1800 "freecall"and 13/1300 local-rate numbers from your mobile can cost up to $1.78 per min. That soon adds up when you're held in a queue! The Aussie trend of increasing mobile phone use and falling land-line use now disadvantages those who can least afford it.
Fighting unfairness - sounds like a job for Do Gooder and Number Woman

Since May 2011, the do-gooders at the Australian Communications Consumer Action Network (ACCAN) and their formidable super-hero Number Woman have been lobbying phone companies to provide Fair Calls For All.
When ACMA, the communications regulator, held a public inquiry into the issue there was a small window of opportunity to show how many people and businesses actually support a change for fair calls for all.
At first ACCAN considered creating their own inquiry submission campaign tool on their website, but that would mean hiring people to build it from scratch. Like many non-profit campaigners, they didn't have that kind of time or money.
So they turned to Do Gooder, already impressed with how it was being successfully used by other campaigners. They quickly created and customised their Do Gooder campaign site and bolted on our Target Decision Makers tool to send submissions directly to the inquiry.
Erin Turner, ACCAN says … Do Gooder allowed us to quickly create a professional, action-focused campaign tool… that helped us reach more potential campaign supporters than ever before because it was so easy for people who took action to share what they had done on Twitter and Facebook.
Because of this we got a real range of people and voices contributing… to this really important inquiry 
In a few short weeks an incredible 1,000+ submissions were made through Do Gooder. People did care!
And in April 2012, ACMA made an in-principal decision to change regulations to ensure all mobile calls to 18/1300 numbers will be free or low cost by January 2015.
That's what we call a "bloody good result" here at the  Do Goodery!
Could Do Gooder come to your rescue?
If you have a burning issue, let Do Gooder come to your rescue.
Take the tour and do good, better.
Mar 09
Australians urge politicians to meet Tibetans
This just in from the Tibet Advocacy Project who used our Target Pollies by Postcode action tool to connect Australian voters with their representatives in Canberra to encourage them to meet the Tibetan delegation. 
The response has been phenomenal. Politicians have been calling our office to tell us they've been flooded with emails from constituents concerned about Tibet. We have meetings locked in with MPs and Senators from every state and territory, each major party and both the Senate and House of Representatives.

As we have reached our target and cannot accept any more meetings on 19 March, we have closed this action.

We will keep you posted and let you know the outcomes from our day in Parliament House.
Good one!
Feb 29
Dob in Ta Ann for selling Tasmania's magnificent forests as 'eco' wood!
Dob in Ta Ann for selling Tasmania's magnificent forests as 'eco' wood! 
Check out the latest campaign from the awesome forest campaigners down in Tassie who are taking on the Malaysian wood cartel Taa Ann to protect Australia's unique southern forests. Let their customers know exactly what type of wood they are buying now!
(via deskimo)
Feb 15
Protect Australia's ocean treasures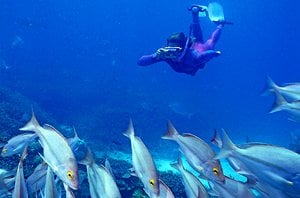 Healthy oceans are vital to Australian life and we have a unique opportunity to increase their protection right now.

The federal government is accepting submissions to it's draft marine plan for the Temperate East Marine Region. So now now is the time to have your say.
Only 4% of this amazing oceanic expanse is proposed for protection from fishing, mining, oil and gas exploration and production in the current draft. So obvioulsy the government is hearing from vested interests and not the wider community.
Tell the federal government to protect our ocean treasures now
Nov 22
Trees are still falling in Tasmania despite promises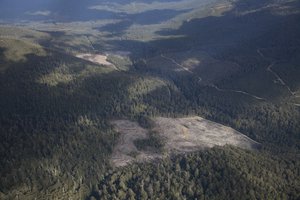 The Australian Conservation Foundation's latest Do Gooder campaign is going great gunns (bad pun intended!) as it calls on the Australian Prime Minister and Tasmanian Premier to honour their commitment to protect 430,000 hectares of pristine Tasmanian forest. 
The problem is that it'll be another 6 months before the laws are passed and Forestry Tasmania is fast tracking logging in these areas as the photo above shows.
Tell Enviro Minister Tony Burke to stop logging what you promised to protect!
Nov 08
Campaign shout out
Check out the latest  campaigns just launched on the Do Gooder platform. 
1. Buy Ben Lunch
New Matilda is crowd funding journalism in its latest creative call for support.

2. Save Yindjibarndi from Fortescue Metals Group
The Yindjibarndi People are campaigning for a fair deal that respects their Native Title rights from Andrew Frost and the Fortescue Metals Group.
3.Better jobs for Better Chicken
Continuing our food theme the National Union of Workers is asking you to give a pluck about the Baiada poultry workers.
4. Donating Different : Apple asked to support pancreatic cancer research
Apple fans are asking Apple to donate $1 for every iOS device sold to support pancreatic cancer research.

5. Fair Calls For All
Help Number Woman Fair fight her campaign to reduce the cost of calling 1800, 1300 and 13 numbers from a mobile phone in Australia.